GRI Sustainability Report 2021
Circularity
Closing the loop
---
In-line with our objective to rapidly grow our usage of recycled material, we acquired a majority stake in Ecoibéria, a leading PET recycler in Portugal. This new partnership gives us access to food grade recycled material and, most importantly, increases our technical knowledge for packaging production.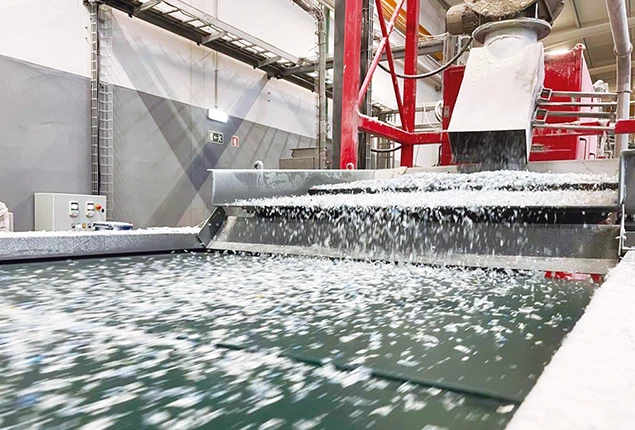 Ecoibéria: another step towards closing the loop
Logoplaste has a long history of working with recycled materials across our clients' portfolios. Through Logoplaste Innovation Lab, we are constantly involved in projects that qualify recycled resins and increase the incorporation of recycled content in our packaging. We even test new materials that are not yet on the market.
Nevertheless, when we benchmarked ourselves for sustainability against our peers, we found we were lacking because we didn't operate a recycling plant. We understood the challenges involved in increasing bottle to bottle circularity as well as the adaptations required to make it happen, but we were not dealing with the challenges that recyclers face.
To bridge this gap, we mapped the recycler landscape and quickly came across a company with whom we worked that had great potential: Ecoibéria. Ecoibéria is a plastics recycler based in the North of Portugal that supplies recycled flake to leading FMCGs.
Ecoibéria operates bottle-to-flake recycling lines and has recently added capacity to produce 25kT per year of recycled flake. In addition, Ecoibéria is already committed to acquiring a new top of the line recycled PET line that will add 12kT of capacity per year.
All the main criteria we were looking for were there: a knowledgeable team, a well established production site, and the ability to work from collected bottles to food grade recycled PET. From there on it was a matter of execution and finding the right balance with the owners, who will remain as minority shareholders.
Logoplaste's biggest driver in this acquisition is to better understand recycling challenges so we can bring real life experience and data to the regulatory discussions across Europe. It will also allow us to provide our partners—the brand owners—with better advice on how to develop truly circular packaging. Plus, it will increase our ability to certify the bottles' recyclability through Recyclass certification.
Last but not the least, bringing Ecoibéria into the Logoplaste family will enable us to reach our purpose: delivering mindful plastic packaging.
Luis Almeida
Chief Sustainability & Marketing Officer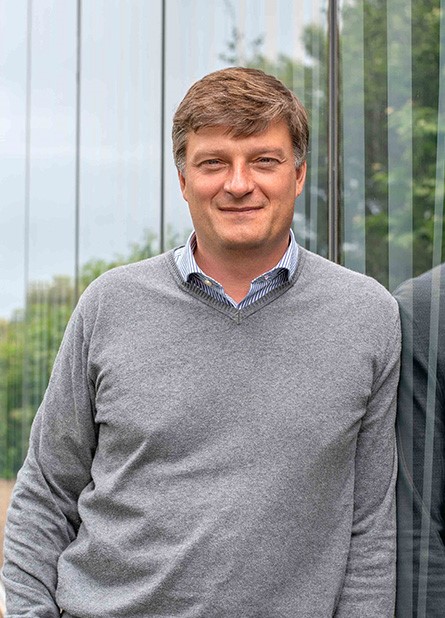 ---
In 2021 Logoplaste Innovation Lab became a RecyClass Certification Body for the Italian, Spanish, and Portuguese markets, adding a new, valuable service to its portfolio.
As a Certification RecyClass Body, Logoplaste Innovation Lab evaluates the compatibility of existing plastic packaging and all its components – closure systems, labels, sleeves, adhesives – with the entire waste management chain, which includes collection, sorting, recycling, and ability of the recycled material to be reused in its original application.
Packaging that meets RecyClass criteria receives recyclability certification, which allows customers to use the RecyClass logo in their packaging and communications.
Using RecyClass methodology, Logoplaste can also analyze, evaluate, and support the entire process of developing new concepts. With this new service, we are able to help our clients achieve their recyclability targets faster, ensuring new packaging meets local requirements.