GRI Sustainability Report 2021
Materiality Assessment
A report based on research
---
We did our homework and followed every protocol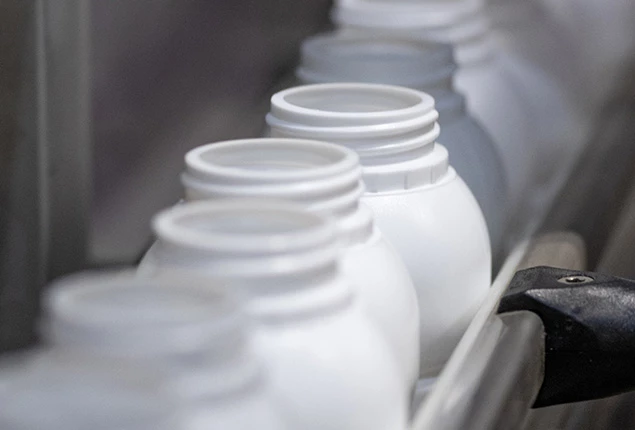 ---
As part of Logoplaste's sustainability reporting process we performed our second Materiality Assessment in the last quarter of 2021 to update environmental, social, and economic topics most relevant to our stakeholders.
Stakeholders were identified based on how much they influence our business model and operations. These include Employees, Sustainability Board and Committee, Customers, Suppliers, Local Communities*, Regulators & Associations.
* The relevancy of topics for the local communities was evaluated through regulators and associations
By understanding our stakeholders' priorities and concerns, we can identify associated risks, as well as business opportunities, that affect the creation of value or impact our business
1
We conducted a benchmark to identify the potential material topics. Our main sources were:
The Global Reporting Initiative (GRI) standard
Sustainability reports published by peers and customers
Sustainability rating systems (CDP and Ecovadis), stakeholders' inputs (from meetings, conferences, discussions)
Sustainability topics in the media
New and emerging legislation and policies
The previous Logoplaste materiality assessment (2019).
2
Our Sustainability Board defined 18 relevant topics to be surveyed, as well as the thresholds and weights to be considered for the materiality matrix
Ethics & Integrity
Performance Compliance
Materials & Product Characteristics
Energy & GHG Emissions
Water Management
Operational Waste
Data Privacy & Cybersecurity
Employee Well-Being
Human Rights & Labor Practices
Inclusion, Diversity & Equal Opportunities
Occupational Health & Safety
Local Communities
Compliance
Sustainable Procurement
Innovation & Development
Wall to wall (W2W) Business Approach
Value-Chain Partnerships
Circularity & Education
3
An online sustainability survey was sent to 281 stakeholders, with a response rate of 80%.
4
Results were presented in a materiality matrix, reviewed and approved by the Sustainability Board
Innovation & Development
Ethics & Integrity
Energy & GHG Emissions
Materials & Product Characteristics
Circularity & Education
Human Rights & Labor Practices
Compliance
Operational Waste