GRI Sustainability Report 2021
Recycled content
Steadily increasing our use of PCR
---
The incorporation of post consumer recycled resins in packaging has been increasing at a fast apace.
Since 2019, we doubled the PCR content to 14% of our resins consumed. Just in 2021 we expanded the use of recycled material by 45.8%.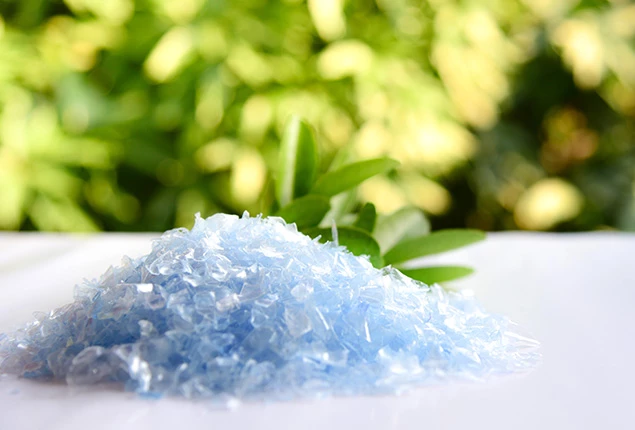 Recycled content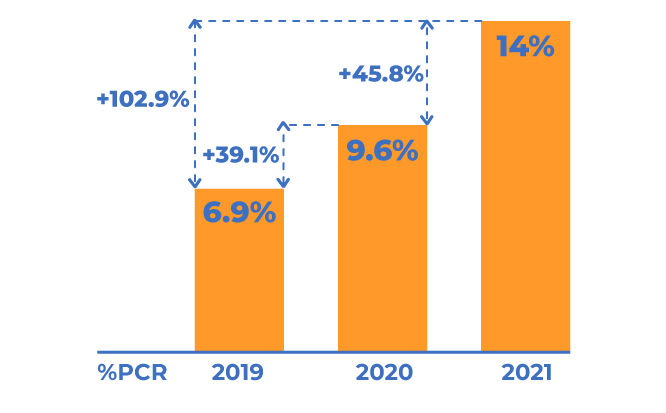 Raw materials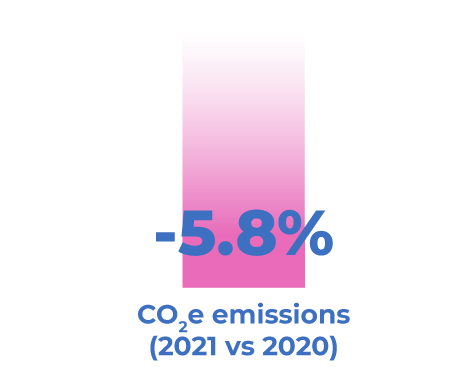 The amount of PCR (Post Consumer Recycled content) in our feedstock has increased 102.9% in three years.
PCR played an important role in reducing our CO2e emissions.